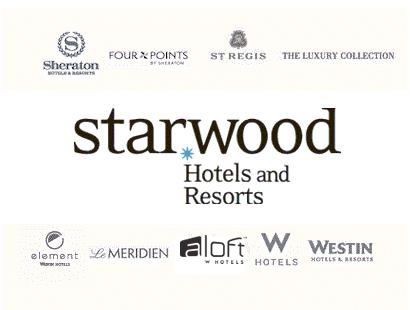 Starwood Hotels & Resorts
Starwood Hotels & Resorts Worldwide, Inc. is the most global high-end hotel company in the world. Its strength lies in nine distinct lifestyle brands, an award-winning loyalty program and 180,400 talented associates worldwide.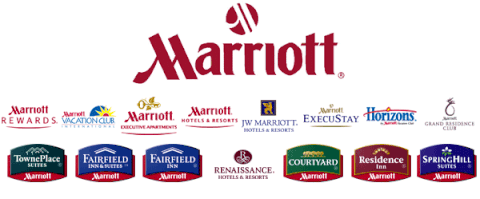 Marriott Hotels
More than 500 Marriott Hotels worldwide and growing! It all started with one idea for one hotel in Washington, DC. More than 80 years later, there's a Marriott Hotel almost anywhere you want to go and for anything you need such as leisure and resort travel, business travel, hosting meetings, or attending a wedding.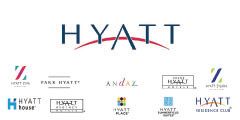 Hyatt Hotels
Hyatt is a global hospitality company with widely recognized, industry leading brands and a tradition of innovation developed over its more than fifty-year history. Hyatt's mission is to provide authentic hospitality by making a difference in the lives of the people they touch every day. It supports its mission and goal by adhering to a set of core values that characterizes their culture.

Hilton
As one of the most recognized name in the industry, travelers the world over have been saying "Take me to the Hilton" for almost a century. And because of its innovative approach to products, amenities and service, Hilton continues to be synonymous with "hotel" across the globe. Hilton Hotels & Resorts remains the stylish, forward thinking global leader of hospitality – and helps make traveling easier with its smart design, innovative restaurant concepts, authentic hospitality and commitment to the global community